Welcome to Gospel USA Magazine's

Gospel Fellowship Retreat 2016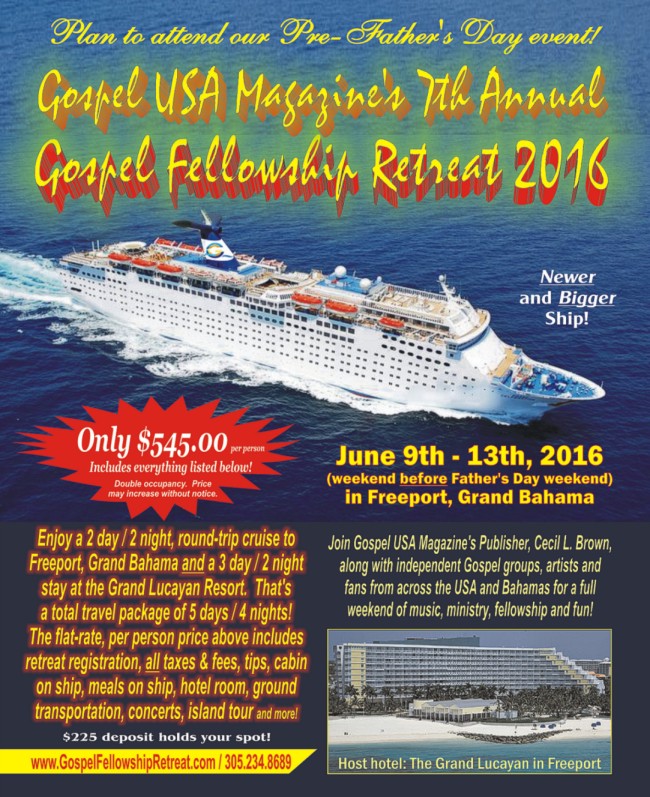 Showcase opportunities are now available. Retreat deposits are now being
accepted ($225 minimum). Retreat price may increase without notice. We sail
from West Palm Beach, FL. Call 305-234-8689 for more info and to lock in your spot!
The complete retreat itinerary will be forwarded upon request, once available.



* To view photos from previous retreats, click HERE
* Also, call us to find out how you can sail from
Fort Lauderdale, FL for even less. Don't miss out!